We had a doctors appointment this week AND an ultrasound!!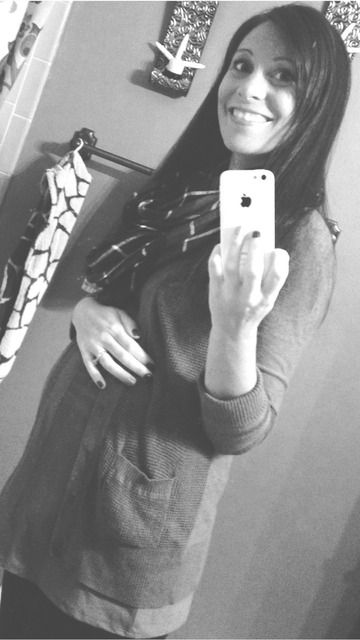 We were able to push the ultrasound out time wise since we already knew the gender!
The appointment went really well! We had the ultrasound first, then met with my doctor. Can I just say... the further we get in this pregnancy, the more and more of a comfort it is to have the same doctor that delivered Harper... the same doctor that has walked through two miscarriages with us! the same doctor who, even though Harper wasn't with us at our appointment - asked about her by name, remembered when she was born, and how old she was! So comforting!!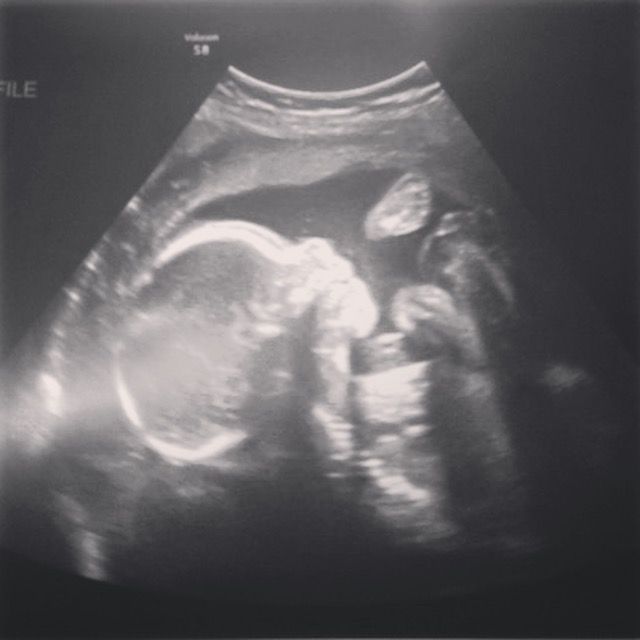 At the appointment:
Baby weighs 1lb
Is cute as can be... Pictures are so much like her big sisters!! - minus the foot in the mouth from this little princess ;)
Baby kept putting her feet in her mouth! At first I thought it was her hand... Then the technician said, "she's definitely sucking on something but I'm pretty sure it's her foot!" Then as time progressed and she was looking at all the "parts"... Sure enough... A long skinny leg was stretched all the way to her mouth ❤️
Baby was breech today, but my doctor wasn't concerned at all since we have three more months.
Baby's heartbeat was 160!
& we were right... The placenta is right up front! Which is why I could feel her butterflies but not her kicks for so long! ... I can DEFINITELY feel them now ;)
I have only gained 1lb since my last appointment. I was shocked since we are in the middle of the holidays. Hopefully I can keep it up!
Glucose test next appointment. Here's hoping the sugar crash doesn't give me an anxiety attack like it did last time!!!
Pregnancy wise:
Acid reflux/heartburn have been giving me fits! My doctor told me what I could take tho. So fingers crossed that will work!
Still wearing combo maternity/non maternity clothes.
Belly button is still in
No stretch marks or linea negra yet.
I feel like there's a chance my sciatica might hurt the rest of my life. Ha!
No off the wall cravings besides just food in general.
I feel like the belly is more and more out front, but feel a lot smaller than I was with Harper.
we still haven't finalized a name. I have a new favorite (I think!)... a favorite out of our top three anyway ♥
This ultrasound really has me excited to meet this little one!! Harper was SUCH an EASY baby, I'm hoping this little one is no different! Harper would let us sleep for 5 hour stretches even from the get go... we would have to wake her up to eat! It use to drive me crazy, because she was SO hard to wake up to nurse!! But I realize now it was actually a blessing, haha! If this little one is anything like her big sister, we will have nothing but smooth sailing! ♥